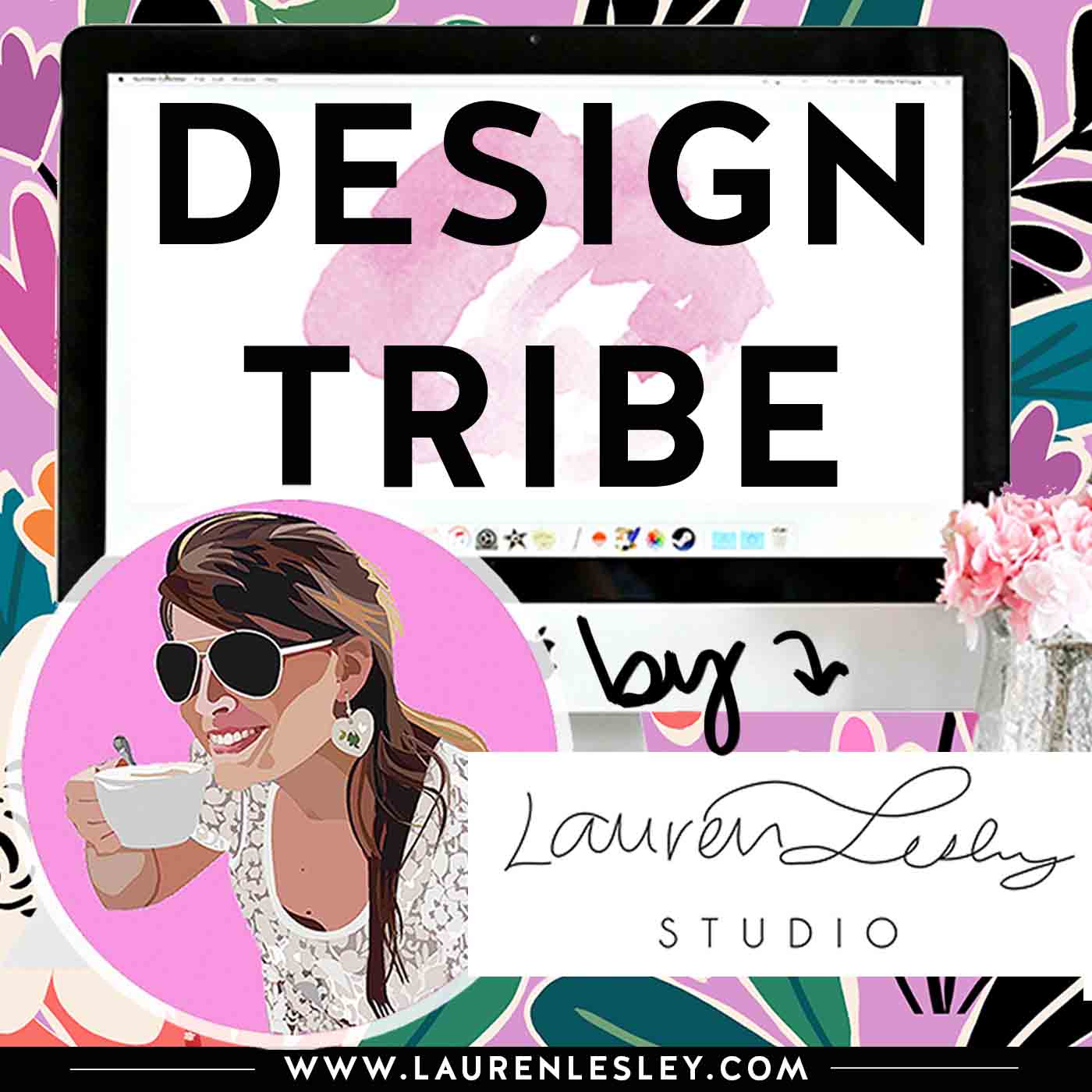 In this episode of the Design Tribe podcast, I'm chatting with Jenna Rainey and Julie Turkel about how to get your art in retail stores + so much more! Jenna Rainey is a successful licensed artist with an incredible YouTube channel with over 120K subscribers. She provides tutorials for illustrators, calligraphers, and watercolor artists. Jenna has collaborated with brands like Papyrus, Anchor Brewing Company, and Target!
Website: https://jennarainey.com/
YouTube Channel: https://www.youtube.com/channel/UCqWj...
Julie Turkel is a licensing agent who started at Nickelodeon, building the brand collab business from the inside out. Julie left Nickelodeon to then go on to represent Jonathan Adler, Nate Berkus, Dabney Lee and Jenna (among a few others). After 25 years in the business, her expertise is in brand licensing and she and Jenna have a unique experience working together on fun projects like a calendar line in Staples, a collection with Toki Mats for baby mats and more!
During the livestream, we discussed:
- How to get your foot in the door and products on the shelves of retail stores

- How to build a profitable licensing business - What is licensing (brand collaboration) and is it for you? 

- What getting your work in Staples, Target and big box retailers really looks like

- Trend Research and Informative Research to help with developing your signature style and strategy as a creative entrepreneur

- Key elements to building a brand that everyone must know
➡️ Take my FREE MINI COURSE, Art Style Secrets:
1.) Subscribe to my Channel
2.) Like this Video
3.) Click the link below 👇
➡️ Get my 2022 Trend Guide: 
https://www.laurenlesley.com/trend-2022
🤓RESOURCES:
https://www.laurenlesley.com/resources 
ART SUPPLIES
http://bit.ly/2H4z8uc 
BOOKS
http://bit.ly/2J2DeGF 
DESIGN TOOLS
http://bit.ly/2DS7PTo 
SKILLSHARE CLASSES
**Get 2 weeks free!!**
https://www.skillshare.com/r/user/lau... 
YOUTUBE EQUIPMENT
http://bit.ly/2V4nnsI

🔴 Be sure to SUBSCRIBE + click the bell 🔔 for more design tutorials, business tips + creative strategies:  http://bit.ly/2LGqRNE